CHANGE YOUR TIRES – Covid 19
CHANGE YOUR TIRES
mechaniQ is open and continuing to serve its clients during the COVID-19 Pandemic.  We've been creative in adjusting some operational procedures to fulfill our clients' demands while supplying them with the renowned and exceptional IQ service.  We thank our staff for their dedication to providing our essential service while remaining diligent to sanitizing all workspaces and the client's vehicles.
With spring in the air, our schedules are filling up fast with winter tire changeovers.  This is a perfect opportunity to get your vehicle ready for the summer as we all look forward to getting life back to normal.
As part of our mission to help educate our clients on how to extend the useful life of their vehicle, here are some tire-related tips to consider at your next visit :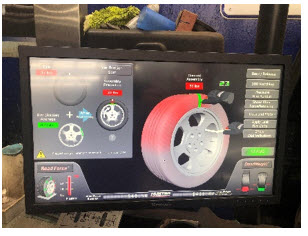 To Balance or Not to Balance
When your winter and summer tires have their own set of rims, swapping them is much easier.  The techs don't need to remove the tires from the rim which takes a lot more time and can cause damage to the rims and sidewall of the tire.  We recommend that everyone purchase a set of rims for their summer and tires.
When the tire is installed on the rim, it is balanced.  With driving, the wheel weights may have fallen off or the balance of the tire may need to be adjusted.  Have you ever felt your vehicle vibrating or shaking when you were driving between 80-100 Km/hr?  Most likely it was because your wheels were out of balance.
To get the smoothest ride possible, be sure to balance your tires every season that you reinstall them.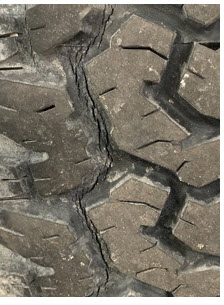 Do Tires Expire?
One of the biggest misconceptions with tires is that you only need to replace them when the tread is too low.  While the vehicle can be unsafe to drive when the tread depth decreases below 3/32nd, the integrity of the tire and the rubber compound can also be unsafe if the tires are more than 6 years old.
As the tire ages, the tire will begin to develop cracking along the sidewall and in between the treads.  If the driver continues to drive with an expired tire, there is a possibility of the tread detaching from the body of the tire.  Drivers are at risk of having a "blow-out" with expired tires.
In order to ensure that your tires are not expired, have a licensed tech inspect the tire for cracking.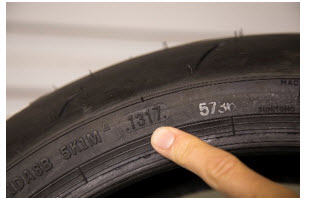 Each tire is marked with the year of production.  You can look for this date and you should consider replacing the tire when it was made 6 or more years ago, regardless of having plenty of tread depth.
Contact your local mechaniQ location to schedule a winter tire change.  Our professional techs will inspect your tires and our service advisors can provide you with some excellent rebates if it is recommended that you replace your tires.