Michael Rocha, MechaniQ Partner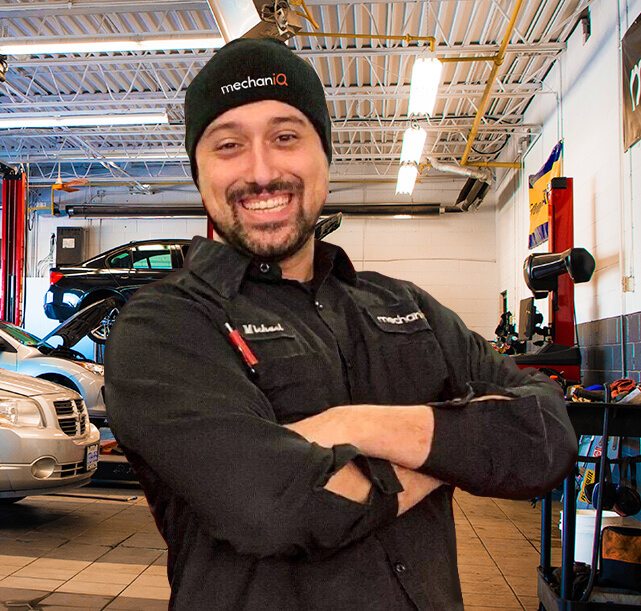 I grew up in Mississauga in Applewood Acres. I was always into cars as a kid. I was fascinated about how they worked and I loved fixing them. I know some mechanics got into the trade because they grew up fixing cars with their Dad.
That wasn't the case with me. I was the first one in my family to be mechanical. It just came naturally.
High school helped me get my foot in the door. I took a service technician course which I loved! I entered a co-op apprenticeship program where I eventually landed my first job in the trade.
Unfortunately, my experience in the trade hasn't always been positive. I know why there is a stigma that mechanics aren't trustworthy, because when I started my career, I worked with some of them. It really bothered me when companies I worked for would call work on customer's vehicles that they didn't need.
And then I came to work for mechaiQ. My experience there was the direct opposite!!! First and foremost, the team in the shop and at head office have been the best. Trustworthy women and men who actually want you to succeed. The digital 360 report helped solve all the negative experiences I've had with mechanics in the past. We let the client look "under the hood" sort of speak and it has helped build trust. I really do feel that mechaiQ is a different kind of company with a different kind of experience for the customer.
I believe in the company so much that I saw potential as a business owner with them. mechaiQ Partners gave me the opportunity to grow more as an individual and take financial control of my future. Together with Jon Etkin, we have transformed the shop at Winston Churchill and Dundas by simply treating people and their vehicles right! Jon had my back from the first day I worked with him. It was a good fit for the both of us to join forces and own our own shop.
My plan is to continue to grow to multiple shops in the area and help expand the mechaiQ brand in our community. There is no limit to our group's success when we work together to professionalize our trade and create positive experiences for our clients.